Laurie Volk
Co-Managing Director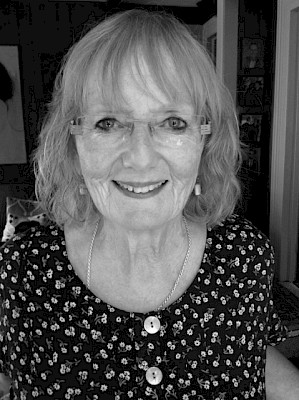 Laurie Volk's development of the target market methodology—analytical tools to determine the market potential for downtown housing; for mixed-income, mixed-tenure repopulation and stabilization of fragile inner-city neighborhoods, and for new mixed-use, pedestrian-oriented traditional neighborhoods—has been instrumental in bringing Zimmerman/Volk Associates into national prominence. Volk has conducted more than 120 downtown studies across the country, in cities ranging in size from Petersburg, Virginia (population 32,400) to Detroit, Michigan (population 713,000).
Volk served for four years on the Board of Directors of the Congress of the New Urbanism, and for two years as Chair. She was a founding board member, now emeritus, of the National Charrette Institute, and served on the Board of Governors of the Seaside Institute and the Advisory Board of the Remaking Cities Institute. She was also as a member of the Technical Advisory Group for Location and Planning of the U.S. Green Building Council. Volk was recipient of a 2002 Knight Fellowship in Community Building, and has been an instructor on market analysis for the Center for Urban Redevelopment Excellence at the University of Pennsylvania.
Volk established international credentials for her observations of consumer and economic trends as a writer and researcher for The Times of London and as a member of the prestigious Insight Team of The Sunday Times. She is a graduate of Duke University, with a Bachelor of Arts degree.
Christopher Volk-Zimmerman
Co-Managing Director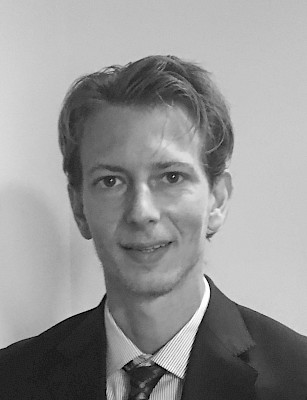 Christopher Volk-Zimmerman is the principal in charge of Zimmerman/Volk Associates' market studies and is now the firm's primary analyst of demographic, market, and lifestyle trends. He has served in support of every ZVA assignment since joining the firm full-time in 2010. He has responsibility for the continuous refinement of the algorithms underlying ZVA's proprietary target market methodology, improving the methodology's accuracy and efficiency. He has expanded the geographic scope of ZVA's target market analysis, developing the methodology specifically for Canada. Since 2013 he has served as principal of the firm's west coast assignments.
Volk-Zimmerman conceived, developed and manages ZVA's online/mobile housing market assessment, including a mobility analysis system and the ZVA municipality-by-municipality, county-by-county, statewide mobility distribution index.
Volk-Zimmerman has also written or co-written numerous ZVA market studies, covering assignments on behalf of both public- and private-sector clients for sites from California to Florida.
Volk-Zimmerman has a Bachelor of Arts degree from the Rhode Island School of Design.
Todd Zimmerman
Director Emeritus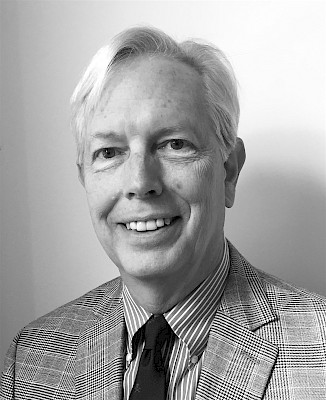 Todd Zimmerman was one of the framers of the Charter of the Congress for the New Urbanism, a member of the CNU Board of Directors, and the CNU executive committee. He also served as chairman of the CNU Council of Task Force Chairs. In 2016, Zimmerman was named a CNU Fellow.
Zimmerman established a national reputation for his early identification of real estate market trends as Editor and Publisher of Multi-Housing News and Senior Living News, and founding Publisher and Editorial Director of Real Estate Times.
For more than a decade in the 1980s and '90s, Zimmerman was program chairman of Multi-Housing World, the nation's largest conference devoted solely to density housing. He was a founding director and executive committee member of the National Association for Senior Living Industries.
Nadia Mimouni
Director of Operations Advancement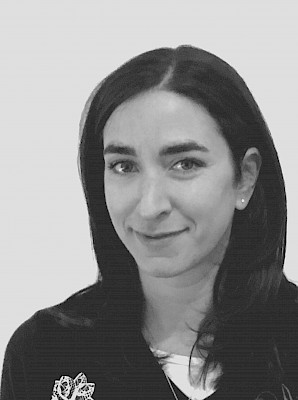 Nadia Mimouni is responsible for research of location-specific market data and development of new methodologies. She has served in support of ZVA assignments since joining the firm in 2013. With over 10 years experience in administration and accounting, Mimouni now oversees day-to-day activities, setting parameters and advancement guidelines to improve operational efficiency. Since mid-2016, she has been editing and co-authoring market studies, including several downtown studies.
Mimouni has also developed and currently manages a location-specific G.I.S. supply-side market context mapping system.
Mimouni has a Bachelor of Arts degree from the University of Montreal.